It seems like we hear about a new attempted or successful hack against a top level business every week now.
Target, URM Stores, Adobe, banks, British Airways, insurance companies- no one is immune to this.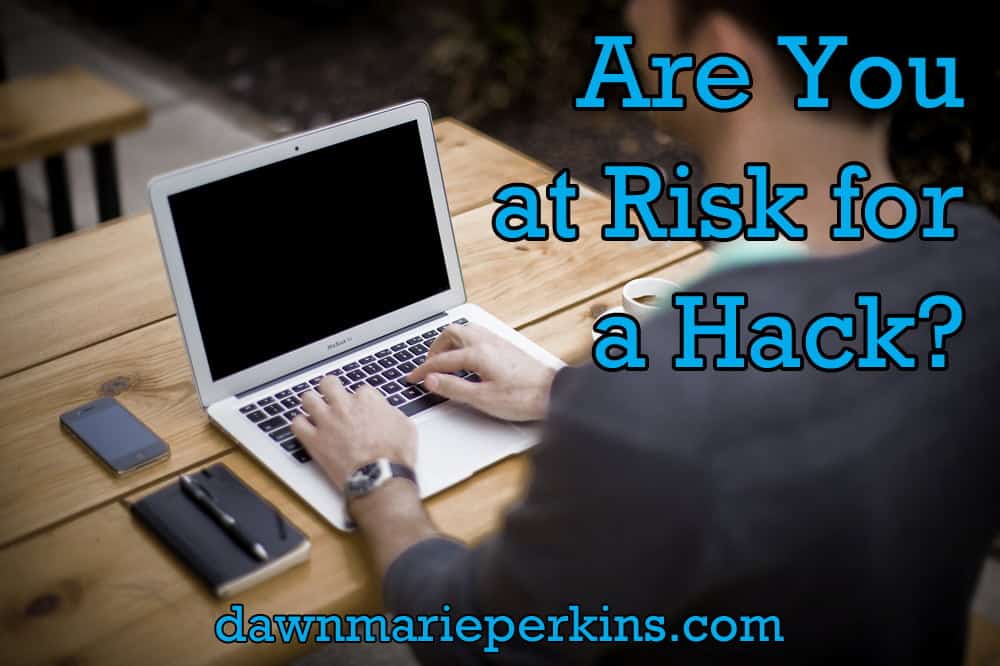 Whether you blog, use online banking, have a frequent flier account, or have a Creative Cloud membership, chances are you've felt the fear factor of the potential exposure of your personal information. While there isn't a whole lot we can do about the security of the companies we use (and they pay a lot of money to be as secure as they possibly can be), we do have control over how secure OUR account log-ins are.
What's your password?
It shouldn't surprise you to know that most people have around 6 passwords that they use on a regular basis. And 6 is a lot for most people. I know. My husband and I had two for over ten years. Just two. We used them for everything from email to online banking to our Best Buy points account.
It wasn't until about about a year ago, when I chanced to misplace my tablet.
It wasn't LOST-lost, but I was very concerned for about 12 hours! I had left it at a church where I'd gone to hear (and meet!) my favorite author, Ted Dekker. He's a major hugger. Surprising but cool.
I left there after changing into my scrubs in the church bathroom, and went to work for a night shift. I was about 3 hours into my shift when I realized I had left my tablet on the counter in the bathroom, on a Saturday night. A quick online check with "Where's my Droid?" showed me the tablet was still at the church.
I showed up there at 7:30am after I got off work, and thankfully discovered that someone had found it and handed it to a staff member, who locked it in a filing cabinet for the night.
Later that day, I changed every single password we had.
How, you ask? A few months earlier I had begun using a service called LastPass. It's free for online use, but for $12 a year you can use the app on all of your mobile devices too. The name comes from their motto, "The last password you'll ever need."
Once logged into LastPass, it will secure all of the passwords that you have saved in your browsers. It will check for duplicates, which you know we all have, and it will suggest changes to make them secure.
A secure password isn't…
It's not your pet's name, or your child's birthday. It is a combination of upper and lowercase letters, numbers, and symbols. It is complicated, and NOT "easy to remember".
The days of choosing passwords that are easy to recall are over, friends.
If you're a blogger, then the need for secure passwords is multiplied by every single account you use online. Your hosting, your blog, affiliate accounts, Paypal, and your accessories such as InLinkz, Rafflecopter and PicMonkey are all small pieces that add up to doorways to your personal and financial information.
In my next post I'll walk you through how I change ALL of my passwords, simply and securely, a few times a year.