Parenting never ends.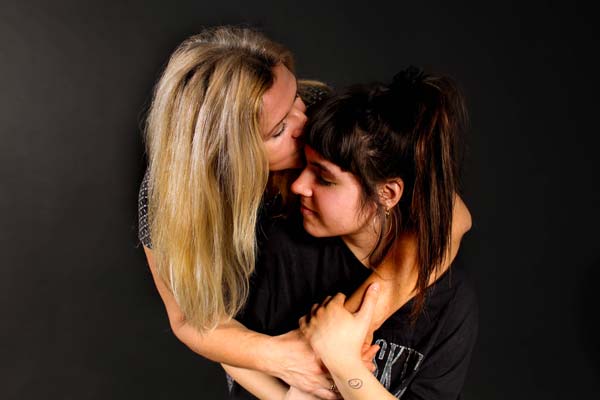 I realize that now. 18 isn't a magic number that determines the end of their need of us. Nor are 20, 24, or even 30. I didn't truly get it until we passed these milestones and still find ourselves doing the heart work of parenting.
Hard work of parenting. Whatever.
Pick your verbiage. All the years of raising teens with eye-rolling and bickering and "You don't get it, Mom!" But I got it. I remember what it was like, and it was hard being a teenager. It was hard "knowing it all" and yet really knowing nothing. But did I ever admit that to my Mom? No way. And my kids never admitted it to me, either, until they finally grew up.
The conversations change when they're grown.
Parenting an adult child is different, but not. Our words are no longer law, but are no less important. They ask us for advice, even when they don't intend to use it. They still want to know what we think. These talks take on meaning for adult children that even they never expected. When I was 20 and found myself divorcing with a tiny infant in my arms, my Mom became my mentor, my guide, and my confidante. The advice she offered me during that time in my life was welcome and desperately needed. And considering I lost her just a year and a half after I began that new chapter in my life, it became all the more precious to me.
This generation has it a lot harder than we did socially.
We didn't learn to navigate life with social media and cameras everywhere we turned. My kids teen years were filled with the possibility of being bullied over MySpace and Facebook. Their mistakes could be broadcast for the world to see, and unfortunately, that didn't stop them from posting some pretty ridiculous things online. I was very involved and when I saw regrettable posts I nipped them fairly quickly. I'd like to think I saved my kids from future embarrassment or possible job loss. I sure hope I did.
We now find ourselves in the position to be guides and advisors to our grown kids. The calls sometimes seem endless. We are still helping one child launch…. and she is 27 and a mother of her own. There are still calls of, "Can I come over and print something?" and "Would you be able to pick me up and take me to…?" And the parenting questions. There are questions about how to raise their kids, "what does this rash look like", and "is it normal for my kid to eat boogers all the time?"
Parenting has changed for us and sometimes I feel like ENOUGH ALREADY!
As I'm sometimes heard saying, I am Queen Jane: "You're tired of yourself, and all of your creations…"
Everyone hits bumps in the road. Their life experiences are paved with often unforeseen circumstances that we have no way to prepare our children for ahead of time. Some things must just be experienced, be they hard times like homelessness and learning from your mistakes, or questioning sexual identity. Our support during that experience can mean the key to their success or failure, even as adults.
Eventually, they won't need parents anymore because the roles will reverse, and we'll need them.