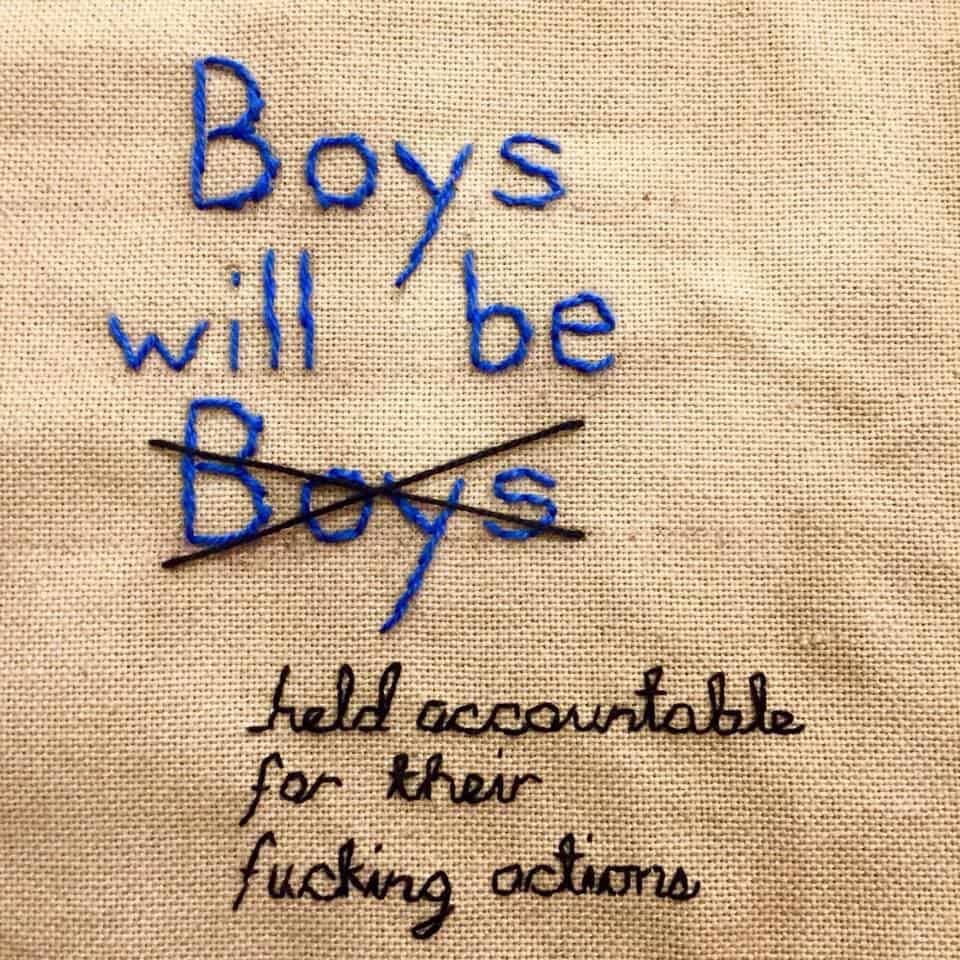 Boys may be boys, but being a male doesn't give anyone license to do whatever he may want to. Boys can be taught to respect girls and grow into men who respect women.
Today, I had "the talk" with my 16-year old son. Not the sex talk– we've done that. No, the talk we had today was about boundaries, respect, consent, and what the word NO means. We also talked about what other things mean, such as, "I don't know," "I'm not sure," "I don't feel like it," and "Maybe". I asked him if each of these statements sound like consent.
I explained that girls often give these answers when they really don't want to do what is being asked of them but don't want to offend the person doing the asking whether they are a man they don't know, a boyfriend, neighbor, or even their husband.  None of these phrases means YES. Every one of them should be taken as a NO, with no additional pressure added.
He nodded his agreement, that he would never dream of doing something a girl didn't wholeheartedly WANT to, but a mama will always worry, right? This is a conversation we will revisit periodically because it is so incredibly important.