The longer we have been uprooted– without a church home– the more cynical I find I am becoming.
Cynical about church.
Cynical about Christians. Cynical about those safe, pat answers and cliche little rote sayings we taught our kids and tossed around to one another at church, Bible studies, and other activities. "If it's God's will, it will happen," "only Jesus can save you," "Trust and obey." I used to be "that Christian mom". Now I see where it leads, and how hollow those cliches are. There is meat in God's truth. The cliches are simply milk. The worst are the ones sung in children's songs.
It's a slippery slope, we're told, leaving church and "backsliding", but what if we left a church and didn't "backslide?" Or what if (and all the Christians shudder at once) we later come to realize we were so RELIGIOUS that we had become LEGALISTS, and our lives outside of the four walls the church building aren't a backslide at all, but just… life?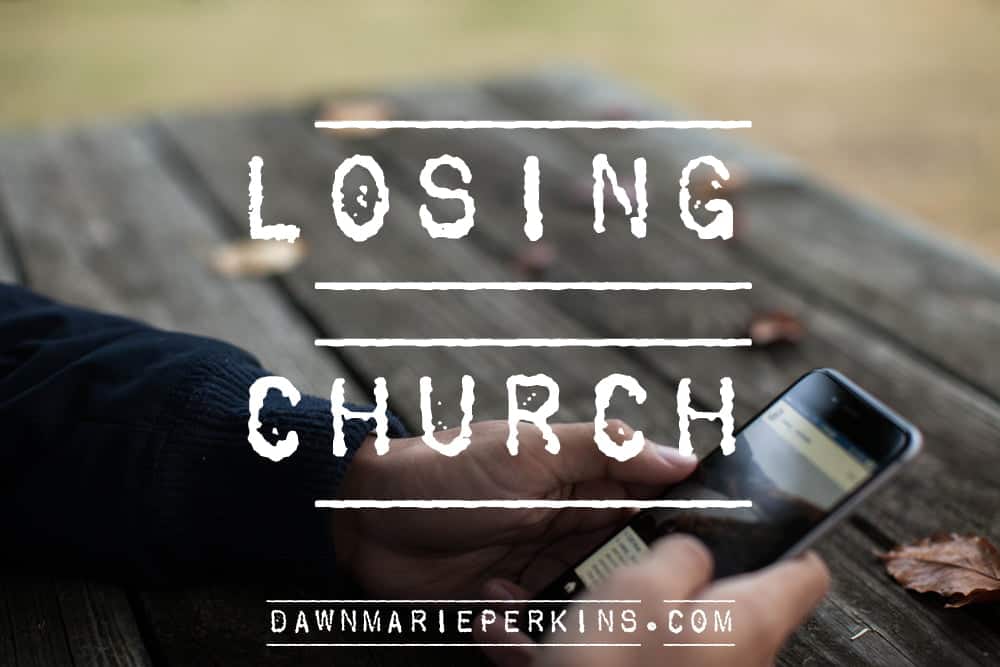 I remember when we enjoyed having a drink with friends. I also remember when we became so Pharisaical that just the thought of being where people were drinking made me feel… unclean. Being around those unredeemed was beneath me somehow. Beneath all of those we kept company with.
How awful to realize that we shut out everyone, even those we cared for, all in the name of keeping ourselves untouched lest anyone think poorly of us? How awful to realize that while Jesus himself would have sat down and had a conversation with someone as they drank a beer, and might have even had a glass of wine himself, we never would have done such a thing, lest our church friends think we weren't "one of them."
Not a Jesus follower.
Not a Christ- talker.
Not one who cares for people, without reservation, no matter where they are or what point they are at in their lives. One who can sit down and look someone in the eye and show genuine care an concern for them, and not just express their obvious lack of a savior in their lives.
But WAIT–In all 18 years we were at that church– I cannot think of one single person we were friends with– not even the pastors– who would ever dream of getting on the level with someone from outside the church and actually being Christ to him. At least, not unless they were on a mission trip, because then they expected you to be Jesus to everyone.
Right?
Oh Lord help us. Help us all.
Looks can be deceiving, and we cannot always judge those around us by a cursory glance. Walking away from our church after 18 years was at once liberating and terrifying. Two years later, we still haven't found a church home. We are still in limbo. God did throw open doors as if to show us, "See what you've been missing?!" What we've seen and learned about Him and ourselves have been amazing. We have been regular attenders at 3 different congregations at different times.
We are still searching for a place where we fit, not with the stained glass and Sunday best crowd, but with genuine souls who care more about the inside of our skin than what covers it or goes into it.
Or doesn't.
Because cutesy Christian slogans just don't do it any more.
Not even the one that was stuck to the bumper of MY van for 10 years.
New here or it's been a while since you've been here? Yes, things have changed. I've changed. If you're new and you relate, I'd love it if you'd pop your email address in the form below so you will receive new posts as soon as I publish them! I am currently walking through deconstruction and deconversion from Evangelical Christianity, and it is touching every area of my life. If you're looking for support in your own deconstruction, I found the #exvangelical hashtag online to be the first lifeline and step in the right direction. You can also just read my posts on about my Faith Deconstruction.